Hello Lovelies!
How are you all doing out there? Well, I hope. Things here are busy and also very good. Spring is just around the corner and the weather is finally giving us a break. (Not that winter weather kept me from shooting all season, but my models appreciate this break in the temperature. Haha!) So much to share!
To start, I have finished and entered my Double the Fun series into the portrait section of the Photoville Fence Project out of New York. I think I may have mentioned, I decided to photograph sets of twins for this contest and I put my own twist on it with the introduction of party things to formal portraiture. I hoped it would bring out personalities, and it did. This series became unintentionally tongue-in-cheek and I really like it. Here is the entire series in a layout and then a couple of close-ups.




And because I thought they were so cute, I made a couple of GIFs of the twins with the confetti and those are below. You can't tell here, but one of those girls really thought confetti was hilarious and I guess it is, come to think of it... Fun stuff.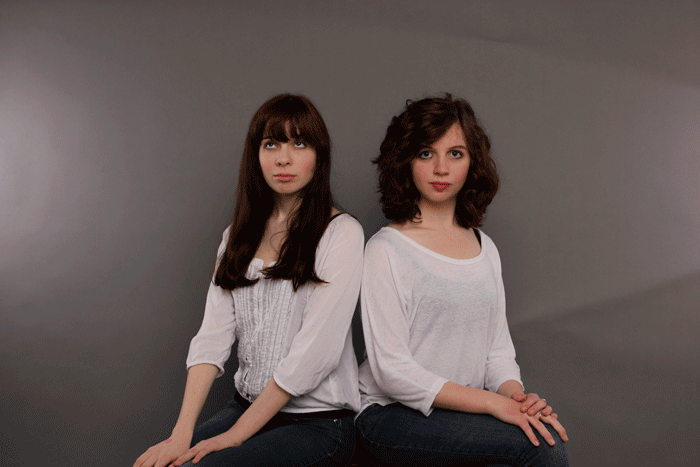 What else? Oh! The next behind the scenes video of another one of my shoots has been put up. My
Last Ones Standing
series was the subject of this one and I think my videographer Jessica did a great job of capturing all the tiny details that make my photos unique and perfect. Such beautiful work she does. A huge thank you to her and to the entire crew for helping with that project. I have also added a video page to my portfolio if you'd rather follow along there:
PORTFOLIO
. One centralized place for all good things...
Last Ones Standing Shoot
from
Jessica Beebe
on
Vimeo
.
And speaking of good things, this past Sunday was my birthday! What a wonderful day it was. I started the day off right getting kisses from my friends' baby who's 4 months old. She's one of my very favorite things. Such a sweet girl. The weather was beautiful and warm, I spent the day doing the things I love with some of my very favorite people and I got a ton of flowers and books. (Both of which I enjoy immensely.) It was a perfect day and I am so very lucky. Take a peek at some shots from the day below... Delicious, aren't they? I have a feeling this coming year is going to be a very good one.
Until next time: unpleasant dreams...